The Chilli Beans Fashion Cruise, fashion event on the high seas, happened between 21 and 25 March the ship Costa Favolosa. Designed by Carla Wolff DreamakersAgency, the cruise had an intense schedule that brought fashion trends, music and art in a single event sponsored by Chilli Beans, Caito Maia. Since the shows of famous brands like Blue Man, Amapô and Walerio Araujo to numerous parties and pool parties, led by the famous DJ's nightclub, D-Edge in more than 96 hours of music. Also entitled to a pocket show by singer Preta Gil and the American band The Last Internationale.
In addition, the Istituto Marangoni taught two courses, for the first time in Brazil, about Fashion Styling & Image and Visual Merchandising. The schedule of activities was intense, public-facing students of fashion, it was necessary to create a special script with lectures on development of collections by stylist Thais Gusmão who also modeled lingerie daring and playful inspired by Hello Kitty, textile market, the universe jeanswear and fashion circuits in Rio de Janeiro to meet the top brands in Rio and the collection of costumes of Projac.
In total ten parades of collections "resort" of eclectic and important brands in the scenario of brazilian fashion with fashion trends, among the beachwear brands were Blue Man and Poko Pano that showed the preview of winter by the pool. As well as the brands that has a footprint surfwear as Redley and Canton-typical cariocas. A highlight for Amapô which showed the 2015 summer collection of unusual way: models walked the catwalk with drinks in their hands and in the pool with the looks, a cute show!
According to clothingexpress, another parade different was the brand Diva, who faked a wedding at sea entitled to groom and bridesmaids with party dresses full of lace and precious stones. Meanwhile, the Casino, the urban brand Sumemo gave a concert of Gothic style and street art with your whole looks in black and white with patterns of currents, bullets and guns. The brand is a promise to the fashion scene in São Paulo to join street fashion with a striking and distinctive style.
Who shone was Walerio Araújo and your cruise collection paraded at the restaurant Duca d ' Orleans during dinner. Glitter, crystals, transparencies and bodies were the striking details of your collection desirable and better yet, usable by the public. Not to mention the Rockstter intervention with looks with a footprint rock 'n' roll.
Between fashion trends presented some pieces worth mentioning because they are the face of next summer: long and fluid dresses, shorts, tailoring, shirt and pants. Prints with motifs of brazilian flora, tie-dye and ethnic prints mainly in black and white, as well as artwork varied appear in kimonos, shorts and t-shirts. With a lot of information sets, music and fun, ends the first edition of Chilli Beans Fashion Cruise, the next is even better!
Enjoyed the fashion trends?
Photos: Fashion Frisson
Liked the post? Share:
Gallery
It Girls Make A Case For Geek-Chic Glasses
Source: thezoereport.com
Chilli Beans lança sua primeira linha de roupas com peças …
Source: ffw.uol.com.br
Chilli Beans lança sua primeira linha de roupas com peças …
Source: ffw.uol.com.br
Confira os 21 Melhores Destinos do Mundo para Visitar em …
Source: www.wefashiontrends.com
Fashion Cruise: o Navio Chilli Beans 2018 terá moda e …
Source: www.wefashiontrends.com
Chilli Beans lança sua primeira linha de roupas com peças …
Source: ffw.com.br
Chilli Beans lança sua primeira linha de roupas com peças …
Source: ffw.uol.com.br
Roteiro de viagem para se fazer de carro pelo Alentejo em …
Source: www.wefashiontrends.com
Final do concurso de modelos "Summer Look" acontece a …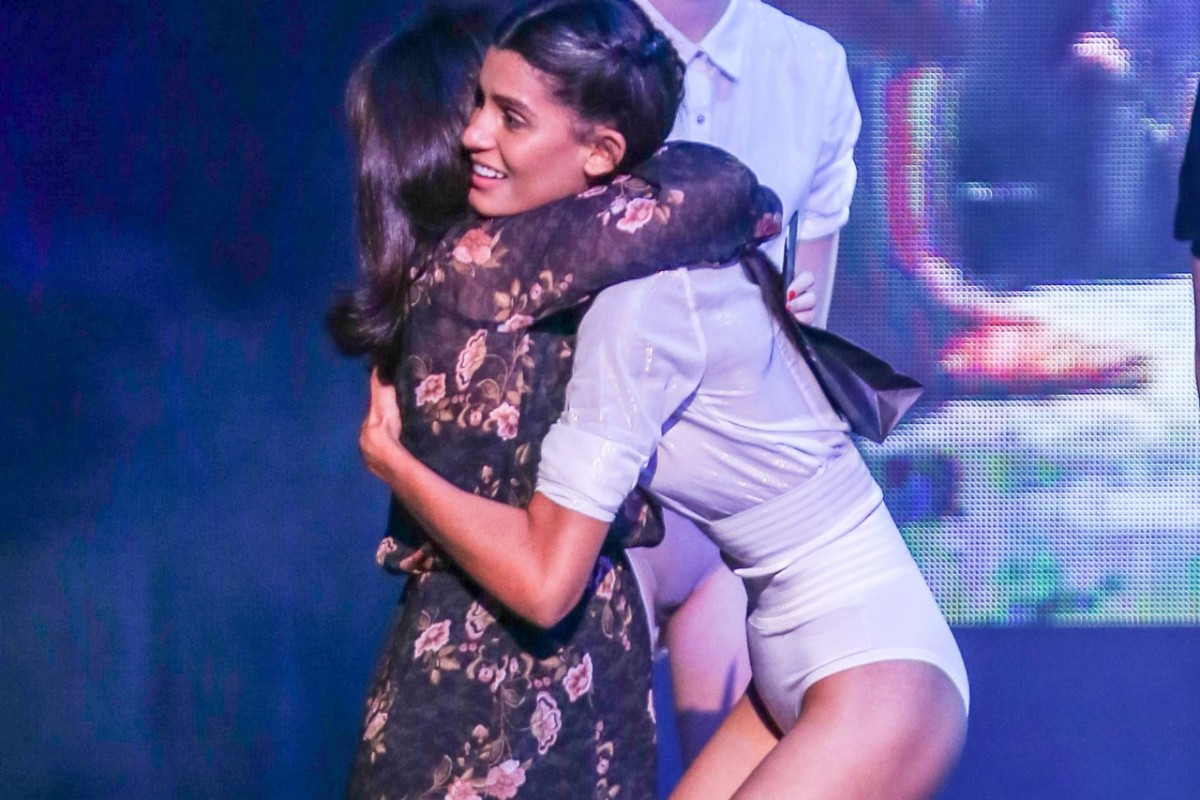 Source: ffw.uol.com.br
O Fashion Cruise Chilli Beans
Source: estilobifasico.com
Chilli Beans Fashion Cruise balança os sete mares — Bikini …
Source: www.bikinilife.com.br
Chic e Fashion: Mais um warm up do Chilli Beans Fashion Cruise
Source: www.chicefashion.com
Chilli Beans Fashion Cruise
Source: magamoura.com
Chilli Beans Fashion Cruise balança os sete mares — Bikini …
Source: www.bikinilife.com.br
Highlights: Chilli Beans Fashion Cruise 2015 – MAGÁ MOURA
Source: magamoura.com
Semana de moda al mare? Economia criativa no navio? Música …
Source: www.heloisatolipan.com.br
O Fashion Cruise Chilli Beans
Source: estilobifasico.com
Chilli Beans Fashion Cruise 2016 reúne quatro mil pessoas …
Source: ffw.uol.com.br
Coca-Cola Jeans desfila coleção durante o Chilli Beans …
Source: www.textilia.net
Entrevista DJ Mau Mau para DJ Sound no Chilli Beans …
Source: www.youtube.com